Andrea B. Darden, AAMS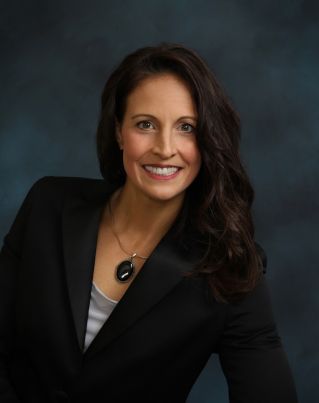 President and CEO
Andrea's interest in wealth management started at the age of 12, providing investment reports for her family. In college at Stetson University, she sold oil and gas contracts. After graduating she was the national Securities Coordinator for Capital Resource Group. She returned to her home in Michigan to accept a position with Charles Schwab as a Vice President and Financial Consultant. After seeing how large firms treated clients, she knew they deserved better so she joined Chisholm & Dames Investment Advisors with the goal of changing the wealth management industry. After becoming a partner and helping Chisholm & Darden Investment Advisors double in size while increasing assets under management by 500%, she still wanted to take her vision to greater heights. In 2018, Andrea founded Darden Wealth Group to continue her quest to empower and educate clients and continue changing wealth management. Andrea holds the Accredited Asset Manager Certification or AAMS and has taught Certified Financial Planning Courses or CFP® as an Associate Professor.
Currently, Andrea oversees all firm activities and strategies and is responsible for all the wealth and financial plans for the firm's clients.
Andrea attended Stetson University on a basketball scholarship, later playing semi-pro basketball. She has a passion for helping businesses and families reach their financial goals.
Andrea enjoys giving financial workshops and lectures at the University of Michigan as part of her dedication to financial education for all.
Her investment philosophy in a few words: The key to financial success is more than just an investment allocation. It is about planning and controlling risk
Her market beliefs: Markets can be irrational longer than we have money. For some people, preserving capital is the best investment plan.
Her favorite market book: Irrational Exuberance by Robert Shiller
Her favorite book: Lexus and the Olive Tree by Thomas Freedman
Her personal mantra: Live with passion.
Andrea is married to Prof. Marcus Darden who teaches Computer Science at the University of Michigan. Marcus is a graduate of the Massachusetts Institute of Technology, MIT, and the University of Michigan. They have two children, Catherine, and Marcus, Jr. In Prof. Darden's spare time you can find him playing saxophone with the band, Global Village, which has opened for such big names as Smokey Robinson, Journey, SmashMouth, and more.