Hylan Moises, PHD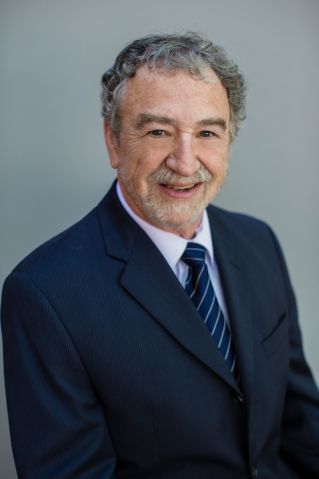 Senior Financial Advisor
Hylan's motivation to pursue a career in wealth management derived from his long-standing interest in the financial markets, his enduring passion for investing, and the desire to improve the understanding and financial lives of others. He joined the financial services industry later in life. He followed a rather non-traditional path from a 25-year scientific career in brain research as a medical school professor to becoming an independent financial advisor. He initially served as a financial advisor with a large, nationally recognized firm but left a few years later to practice independently after seeing how their product-centric approach to wealth management tended to promote company interests over those of his clients. The desire to serve clients in a fiduciary capacity and fully transparent manner led him to co-found North Star Financial Advisors as an independent financial practice in 2007. Over the next 15 years, Hylan practiced as an Investment Advisor Representative of Commonwealth Financial Network and helped grow North Star Financial Advisors into a highly successful independent financial advisory firm committed to always putting the interests of their clients first. He joined forces with Andrea Darden for the remainder of his career to focus more on providing exceptional client service and the personalized, financial leadership and unbiased investment advice his client seeks and deserves to be financially confident and secure.
Hylan earned his Ph.D. in Neuroscience from the University of Rochester (NY) and built a distinguished research career as a Professor of Physiology and Neuroscience at the University of Michigan Medical School. His scientific training and experience as a university professor taught him the importance of critical and analytical thinking, being a good listener, and respecting the ideas and opinions of others. Those skills, coupled with his knowledge of brain function, particularly in relation to financial decision-making, have enabled him to understand better how his clients think and behave about money. As the tactical portfolio manager for the firm, he espouses a contrarian investment approach and steadfast belief that the only thing that is certain in life is change. Accordingly, his goal is to be resilient, nimble, and adaptable in the face of changing and unpredictable market environments.
His investment philosophy in a few words: The decision of whether to be in or out of the market is far less important than having an established plan to determine asset allocation shifts if and when the market environment calls for it.
His market beliefs: Volatility and investment prices are nothing more than a reflection of the "psychology" of market participants. Learning to control one's emotions is an important key to becoming a successful investor.
His Favorite Market Books: A Random Walk Down Wall Street; Your Money and Your Brain by Jason Zweig, Behavioral Portfolio Management by C. Thomas Howard
His Favorite Books: The Meaning of Life by Viktor Frankl, Thinking Fast and Slow by Daniel Kahneman
His Personal Mantra: Time is among the most precious things in life. Be grateful and appreciate the moment.