Confident Team for a Confident You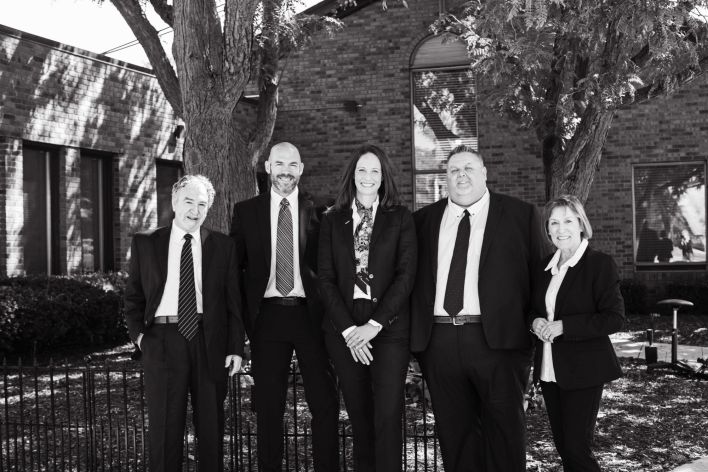 Ready to let go of the burden of wealth management? We're ready to take it off your hands. Our expert team is here to create a true partnership with you where we focus on giving you open and honest advice that will help turn your dreams into a reality. We are here to listen. We are here to educate. We are here to guide you. And most importantly, we are here to empower your future.
Our team of professionals holds the following accreditations/experience:
Accredit Asset Management Specialist – AAMS
Chartered Financial Analyst - CFA®
Masters of Business Administration – MBA
Registered Financial Consultant – RFC
Certified Investment Management Analyst - CIMA®
Certified Financial Planner Instructor - CFP®
Over a combined 100 years working in the industry
Our Advisors & Team
Andrea B. Darden, AAMS, President & CEO
Phone: 734-294-0100 x2 | Text: 734-206-7963 | E-mail: andrea@dardenwealth.com
Andrea oversees the day-to-day operations of the firm. She also develops detailed financial plans instrumental in meeting our client's financial and investment goals. Andrea taught the CFP®, Certified Planning Courses, to advisors practicing today.


Jasmine Thomas Client Service Assistant
Phone: 734-294-0100 x1 | Text: 734-519-6772 | E-mail: jasmine@dardenwalth.com
Jasmine oversees all aspects of operations, assisting with client service, analytical insights, and composite management.


Mark Minder, RFC, MBA, VP Retirement Plans & Benefits
Phone: 734-294-0100 x4 | Text: 734-270-6471 | E-mail: mark@dardenwealth.com
Mark consults on retirement plans and strategies for both employers and employees.


Dave McNeely, MBA, CFA®, CIMA®, Portfolio Manager
Phone: 734-294-0100 x3 | Text: 734-206-7099 | E-mail: dave@dardenwealth.com
Dave handles portfolio strategies and trading for clients and institutions. He is responsible for all social, economic, and political analyses, including socially conscious investing.


Hylan Moises, Ph.D., Senior Financial Advisor
Phone: 734-294-0100 x5 | Text: 734-875-8716 | E-mail: hylan@dardenwealth.com
Hylan Manages a select group of clients in all their financial planning needs.